Social media is an indispensable tool in creating awareness and building a loyal customer base. The sports industry relies on integrated sports software to create and distribute online tickets, encouraging collaboration from the sponsors and enhancing communication between sports personnel and teams.
The population of social media users has increased dramatically over the past years. According to a report by Research now, the latest figures show that there are expected to be about 3.96 billion social media users worldwide in 2022.
The rising use of social media by sports celebrities bridges the gap between the teams and fans, enabling better communication between players and fans. Sports athletes represent some of the most-followed accounts across social media. It is not about the sports organizations, but brands associated with the sports industry promote their products with purpose-led products. They are associating themselves with social causes to make a major breakthrough.
For instance, Adidas created a Women's Campaign earlier this year to create new possibilities for women in Sports. Accelerated by the attitude of Impossible is Nothing, Adidas powered its mission to make a change for women in sport.
Sports and Social Media: A Good Match
Sports and social media go hand in hand while both have one thing in common – human attention. When sports and social media are paired together, it creates a synergy, a new and amplified experience for the viewers.
Social media integration is crucial for sports organizations to help grow powerful customer relationships, create brand identity, and also to diversify their audience. With sports software allowing social media integration, sports organizations can track activities and receive informational content about user activities to strategize better business decisions
In a recent YPulse Report, it is reported that 70% of sports fans with ages between 13 to 37 years don't watch sports events live to keep up with their favorite teams and leagues, but follow them on social media.
Perks of Social Media integration on sports
Social Media integration helps with tracking where the club stands and can be used to improve brand identity. It can turn audience into fans, and it can also level up coaches as brand ambassadors. Social media integration can help sports clubs and teams in tasks associated with management as well. Here are some of perk of social media integration mentioned:
Improved On-Field Strategies
Be it the recent trends in augmented reality or the sports data analytics to assess player performance, new trends are changing the way in which athletes improve performance. Besides being able to assess on-field performance, it is also a powerful tool for sports marketing. The American football team, Dallas Cowboys, recently enabled an AR photo kiosk to engage their fans to take pictures with their favorite players.
Live updates on social media
Blending social media with sports makes it fun and interactive, where fans can react to sports events in real-time. For instance, live-tweeting has become a popular way for teams to keep the audience engaged on social media
Live-streaming of events
Platforms like YouTube, Amazon Prime, and Hulu are on the rise with sports organizations broadcasting real-time sports events on social media. They offer the audience what they want: the ability to watch conveniently. Online live video streaming has the ability to reach fans on any screen across the globe. Between the ticket costs to live events, parking, and food, many fans opt to stay home to watch NBA games, which is a key reason why the NBA's online streaming has increased over the years.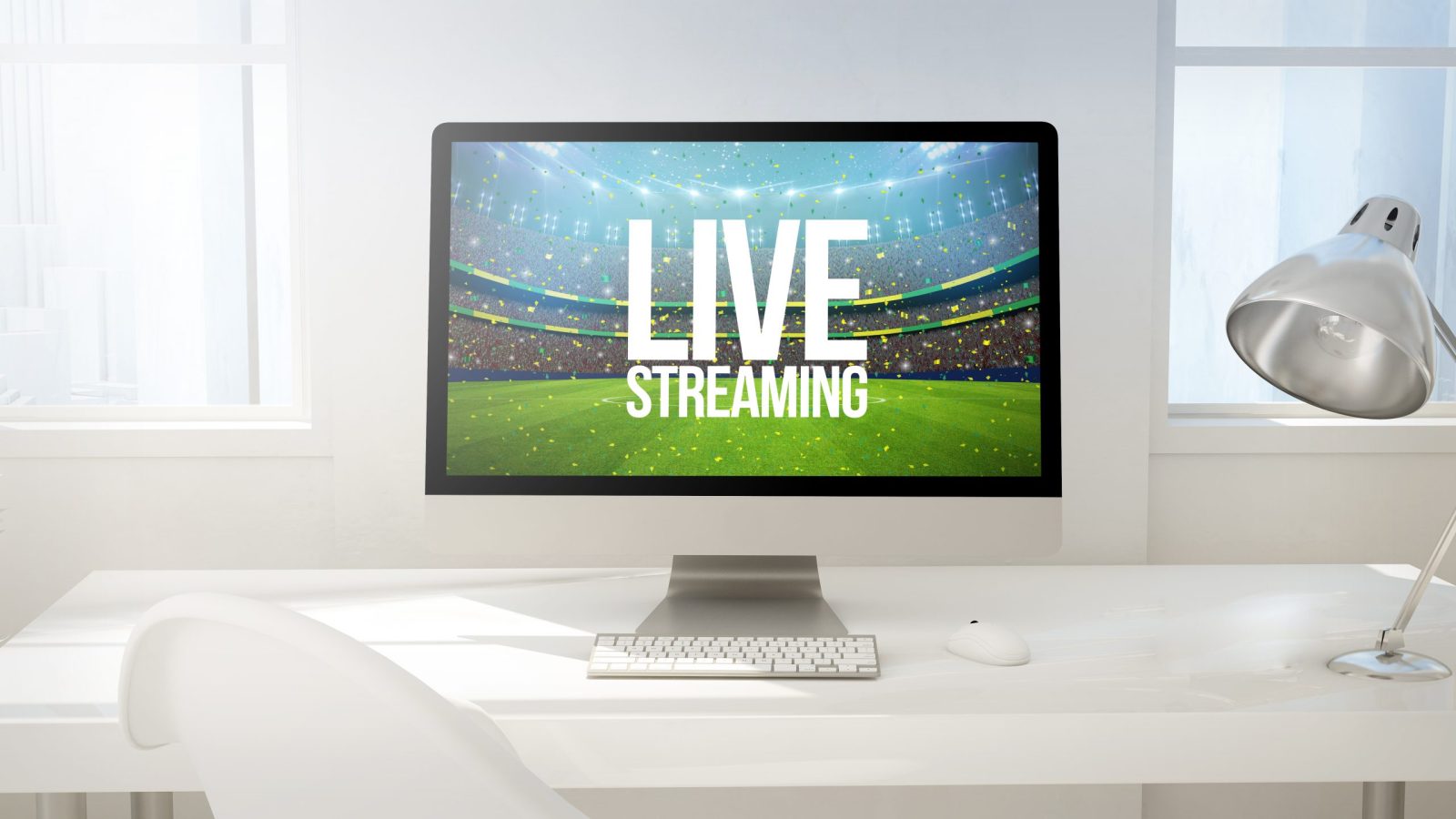 Brand identity for your sports clubs
With the rise of sports popularity amongst consumers, businesses are sponsoring teams and events and endorsing popular sports athletes and teams to influence people around the world to tune in to their brands.
The influence of social media in sports marketing can be leveraged by utilizing social strategies in marketing efforts. With social media platforms constantly evolving and adding more features, the opportunities for brands, athletes, and sports teams are ever increasing.
The exceptional bandwidth and increased accessibility to view sports events through live streaming and a surge of popularity in mobile devices will certainly increase the likelihood of adopting an all-in-one Sports Management Software for innovative and customized experiences.